Meet the Whole Family Chiropractors Team
Dawn Price, Practice Manager
Meet Dawn Price, our Practice Manager! She is from Fayetteville, AR but has considered Austin her home for more than 30 years. She graduated from Texas State University with a Bachelor's Degree in Healthcare Administration. As the granddaughter of an Internal Medicine Doctor and two Register Nurses, as well as a sister who is a Midwife, working in healthcare was a no brainer. Dawn found her niche for medicine in operations and has more than 20 years' experience, which includes in-depth knowledge of Revenue Cycle, Finance and Patient Services for over 30 specialty types. In her free time, Dawn loves to listen to live music with her husband, watch her daughter pitch on the softball field and, on Sundays, you will find her curled up on the couch with her 2 dogs and a cat rooting for the Dallas Cowboys.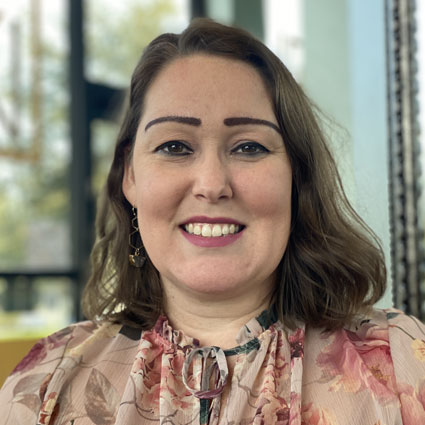 ---
Silke Mendez, Lead Chiropractic Assistant
Join us in welcoming our new Lead CA, Silke! (Pronounced Silk-ah.) Silke is originally from Germany, but grew-up in San Antonio where she graduated from UTSA with a Bachelor's Degree of Science and Health Education. She has called Austin home for the past five years and YES – she speaks both German and Spanish! She has worked as a health + wellness coach for eight years and brings extensive knowledge of holistic and functional health. A great fit for our practice and patients alike! She also has training in biometrics, nutrition, insurance verification, billing, and x-ray. In her free time, Silke loves…and we mean really, really LOVES live music and sporting events. So much so, that she works part-time as security at venues around town so she can enjoy those shows for free. She and her family enjoy spending time together watching movies, cooking, playing with their dog Booboo, and being outdoors. Her son is a Senior this year and she is soaking up every last minute with him!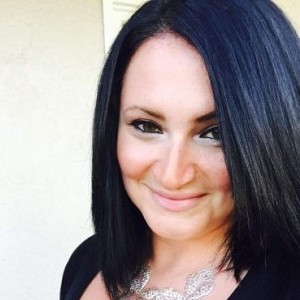 ---
Katharine Bills, Chiropractic Assistant
Katharine Bills was born in Houston but has traveled extensively. Her mother was a teacher and decided to home school her by having her learn around the world. Being young and beautiful, Kat came to RejuvaWell as a patient. Though she was already beautiful, we agreed to help her along just a wee bit more. She was so excited by her treatments here, that she asked if she could intern, just to learn. Then, unfortunately, she got into a car accident and became a chiropractic patient. So obviously, she wanted to learn everything about chiropractic and has now become an integral part of the team. She is trained as a chiropractic and medical assistant, CPR, and BLS certified for health care providers, and is learning x-ray. She does great DermaSweep, Fire & Ice, and AquaGold facial treatments as well as being certified to perform all of our body sculpting services. In her spare time, Kat enjoys sleeping and eating. No really, she does! But she also likes to spend time learning all about chiropractic and aesthetics and has now decided this is the profession she will pursue in her future. We are thrilled to have her with us.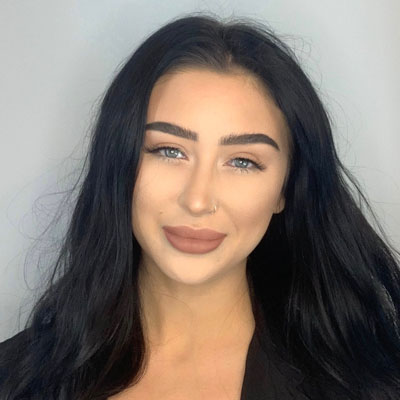 ---
Yvonne Hinojosa, LMT
Yvonne has been performing massage therapy since 1999; initially in a spa setting, but she quickly discovered how impactful appropriate therapeutic work could be. After helping some injured family members, she actively transitioned into Deep Tissue, Trigger Point and Lymphatic Massage. With 20 years if experience, she has a veritable cornucopia of integrative techniques. Yvonne moved back to Austin from Colorado in March 2020 to be close to her family. She is so excited to find Whole Family Chiropractors, where she can work with the doctors and other therapists to augment healing. READ MORE ABOUT YVONNE »
Outside of work, her most favorite thing to do,is scuba dive in Cozumel. She enjoys volunteering for Nonprofits, like Chihuahua & Small Dog Rescue, and Mobile Blessing from the Heart, who feed the community with Trader Joe's Donations. Yvonne believes in giving back to her community by donating massages to be auctioned to raise money for nonprofits. We are so excited to welcome her to our team. Yvonne's positive energy and healing hands are welcomed with open arms!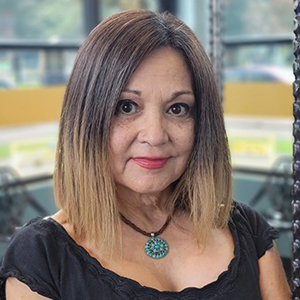 ---
Anna Suarez, LMT
Anna Suarez, born here in Austin Texas; has lived in Houston, Dallas, San Jose, Philadelphia. Los Angeles and Mexico City. She has worked as a teacher, bus driver, stay-at-home mom (her favorite), and various office positions. As a child, Anna was raised within an atmosphere of healers. Her grandfather, who immigrated to this country from the Canary Islands, was a healer and lecturer. Her other grandfather, Dr. Roy E. LeMond, D.C., was a Palmer graduate and practiced in Austin.
He and his fellow "quack-opractors", as they were referred to in those days, were instrumental in lobbying the 51st legislation to pass and enact the bill that created the first Texas Board of Chiropractic Examiners; he held license #10. In addition, Anna has had 3 aunts, a great uncle, and her mom's brother who all were practicing chiropractors. You could say Anna had a well-adjusted childhood! Finding herself at a career crossroads, a friend who knew Anna's propensity to sense tension in a person's body and want to do something to alleviate that tension, suggested she attend massage school. Since 1992 she has been relieving aches and pains and facilitating healing ever since. Her continuing education includes, but is not limited to: pre-natal massage, cranial sacral therapy, acupressure, reflexology and neuromuscular therapy. She has worked with some of the best chiropractors in clinical settings as well as maintaining a thriving private practice with many clients she has seen for over 12 years. Anna is excited to be working with Dr. Paris, Dr. Fisher, the other massage therapists, and all the wonderful women in the front office. It is truly a great healing facility.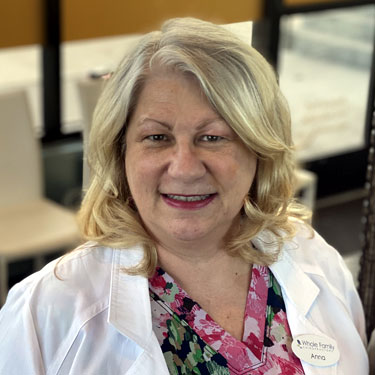 ---
Rick Pinette, LMT
New to us but NOT to clinical therapy with 20 years experience. We are thrilled to have him join our team. Come see for yourself. Call us today to get on his schedule.
---
Max and Margo
Max and Margo are Dr. Paris' kids. They have been adjusted since birth and have also been helping their mother for many years. Currently, they both pass out fliers, sort mail, model exercises for video and listen to Dr. Paris talk about various business issues and physical conditions. They have very good insights and are learning many things about being a chiropractor and running a business. A few times a week they make dinner and have it ready for Mom when she comes home from work. READ MORE ABOUT MAX AND MARGO »
Max is 14 and in the 8th grade. His extracurricular interests include video editing, basketball and accumulating shoes. Max actively works in the office by editing video and photos, suggesting Facebook copy and coming up with ideas to make patients more comfortable; researching colored water cups, creating music playlists, suggesting toys for kids. His other passions include clothing and shoes. (No idea where he got that.) Margo is 11 and in 6th grade. She has been actively learning Quickbooks and helping upload and download transactions as well as reconciling the monthly financial reports. Soon she will be managing the accounting for Whole Family Chiropractors. Margo also helps with playlists and copywriting. She is an exceptional writer of fiction stories and enjoys Lacrosse, Basketball, Volleyball, and clothes.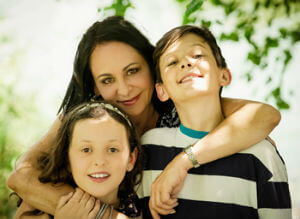 The Whole Family Chiropractors Team | (512) 505-8500