COVID-19 Antibody Testing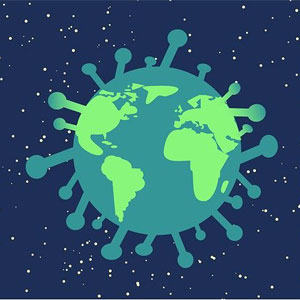 Oh my gosh, we are filled with gratitude! We have ASSURE 15-minute antibody tests at the office. Each employee is tested weekly and we will be testing all patients who want testing in our office. This is the only way to ensure a safe and open office.
The test is a quick finger prick.
Assure, is the only FDA EUA approved finger-prick antibody test We are able to perform the test as a screening for safety in the office and can tell you whether the test shows reactive or non-reactive, but we cannot make a diagnosis.
Insurance companies may cover this test, but until we find out for sure, we are charging $50 to cover the cost of the test If insurance covers it, you will have a credit. Right now these tests are in short supply and we are reserving them for our patients.
False Positives: There are very few false positives.
False Negatives: There are some, especially on the IgM portion, but very few on the IgG. If you get a positive line, we will recommend you tell your primary care doctor for follow up. Anecdotal evidence suggests up to a 10% false negative is possible.
Please call to schedule: (512) 505-8500
What This Test Measures:
IgG – Measures past exposure and protective antibodies. If you've had COVID-19, at the 14-16 day mark post-illness, you should have developed these antibodies. However, some do not develop these potentially protective antibodies until even day 33! We all wish we had them. Because… you may have temporary or permanent immunity to the virus. Scientists do not know the extent of immunity yet, but assume there is at least a window of a protected period after illness, even if you were asymptomatic–so you become the person who gets to go to the grocery store.
IgM – Measures initial and recent exposure. A positive may mean you've had exposure but may not yet be ill, or that you have had exposure and may be a carrier and not get sick. The IgM will often show positive 5-9 days post-exposure.
COVID-19 PCR Testing]
We have two PCR solutions available to our patients. Ask us; we want you to be safe!
Stay Safe and Be Well!
---
Covid-19 Testing | Whole Family Chiropractors