Meet Dr. Michelle Paris
The Early Years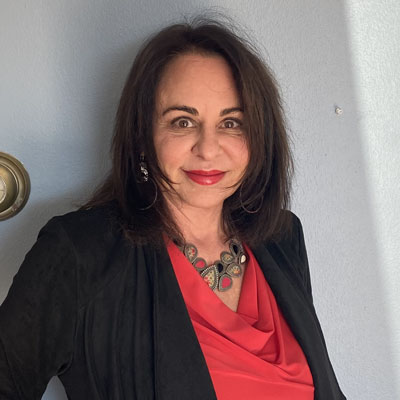 Armed with an unrealistic and minimally valuable undergraduate degree in opera performance and business, Dr. Paris moved to Puerto Vallarta, Mexico to learn Spanish and to get a tan.
After four years cultivating a working ability to speak the language and the realization that sun is bad for skin, she decided to move to San Francisco and return to school to study science. It seemed suitably challenging and a serious departure from art, literature and the beach.
Chronic Migraine Headaches Went Away
Originally from Columbus, Ohio, the city of San Francisco seemed bizarre; wild and exciting! She wanted to try many of the crazy things that Californians found natural. She ate sushi (before it became mainstream), joined a co-op (before they became commonplace), hugged a tree and bought granola, had a session with a "psychic," cut her hair at an angle, painted acrylic on canvas "art" in the sun on her patio and went to visit a chiropractor. She thought this airy-fairy quasi-medical thing was edgy and hip. With no health concerns, she was just doing it to try something new.
Imagine her utter and complete surprise when, after four treatments for 'nothing in particular', her chronic migraine headaches went away.
The Absence of Pain
Like most people, she didn't notice the absence of pain until one day she opened the medicine cabinet and saw the Excedrin® that she hadn't taken for a long time. A few months later, she did get another headache and this time, reached for the chiropractor's number instead of the bottle. The combination of the myriad of science courses she had been taking and the end of chronic headaches was profound and helped her decide to go to medical school! Can you believe it?
CHIROPRACTIC CARE
Being Obsessive and Compulsive
Dr. Paris volunteered at a hospital and followed doctors around enough to realize that she didn't want to spend life attached to a prescription pad. Then, somehow, her intellect caught up with life experience and she enrolled in chiropractic college. She graduated valedictorian of her class with a Doctor of Chiropractic degree from Life Chiropractic College West in 1994.
To further her manual therapy goals, Dr. Paris studied Graston Technique®, a soft tissue rehabilitation protocol designed to effectively restore function following traumatic or cumulative injury. She and our massage therapists utilize this therapy for specific types of soft tissue injuries.
Outside of the Office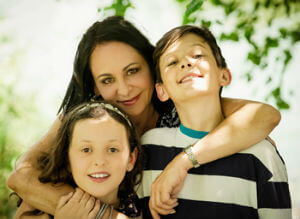 Dr. Paris moved to Austin in 2007 to get away from earthquakes, crime and poor schools. Now she's afraid of tornadoes. Dr. Paris has a son Max and a daughter Margo. Both are in a Spanish immersion school program and are learning Mandarin. Though Dr. Paris is proficient in Spanish, the kids can now tell secrets in front of her using Mandarin!
Dr. Paris is a frequent contributor to several magazines and radio shows. She has been profiled in Austin MD magazine and teaches continuing education courses for chiropractors. Additionally, she is one of the top experts in Leg Length Discrepancy in the world.
To find out more about our natural approach to health care, contact our team today!

Mueller Chiropractor | (512) 505-8500