Meet our Massage Therapists
Anna Suarez, LMT
Anna Suarez, born here in Austin Texas; has lived in Houston, Dallas, San Jose, Philadelphia. Los Angeles and Mexico City. She has worked as a teacher, bus driver, stay-at-home mom (her favorite), and various office positions.
As a child, Anna was raised within an atmosphere of healers. Her grandfather, who immigrated to this country from the Canary Islands, was a healer and lecturer. Her other grandfather, Dr. Roy E. LeMond, D.C., was a Palmer graduate and practiced in Austin.
He and his fellow "quack-opractors", as they were referred to in those days, were instrumental in lobbying the 51st legislation to pass and enact the bill that created the first Texas Board of Chiropractic Examiners; he held license #10. In addition Anna has had 3 aunts, a great uncle, and her mom's brother who all were practicing chiropractors. You could say Anna had a well-adjusted childhood!
Finding herself at a career crossroads, a friend who knew Anna's propensity to sense tension in a person's body and want to do something to alleviate that tension, suggested she attend massage school. Since 1992 she has been relieving aches and pains and facilitating healing ever since. Her continuing education includes, but is not limited to: pre-natal massage, cranial sacral therapy, acupressure, reflexology and neuromuscular therapy. She has worked with some of the best chiropractors in clinical settings as well as maintaining a thriving private practice with many clients she has seen for over 12 years.
Anna is excited to be working with Dr. Paris, Dr. Fisher, the other massage therapists, and all the wonderful people in the front office. It is truly a great healing facility.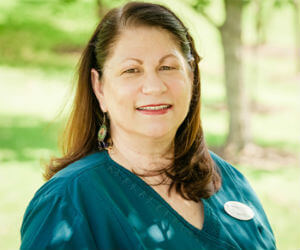 ---
Richard Pinette, LMT
I am Rick to all of my patients and I have been a Texas Licensed Massage Therapist (LMT) since December of 1999. I have also been a Texas Licensed Massage Instructor (LMI) since August of 2001…So I have a little experience, LoL. To my former students I was known as: 'Rickapedia'. Both of these positions have been very fulfilling to me in my tenured careers as a massage therapist and massage instructor.
I have a deep passion for my work and a genuine sincere interest in all of my patients. I have studied and mastered numerous massage modalities and various beneficial techniques of massage, in which I intuitively combine to provide a wholly unique massage experience. I am most passionate about medical and rehabilitating manual therapy.. I love working with chiropractors because the synergy is amazing.
You could say I literally fell into my current, now life-long, career. In December of 1998, I had a work related accident that resulted in the worst pain I have ever experienced in my entire life; which led to surgery A few months later. This became the unforeseen and unplanned catalyst that led me into my current position and why I have such a strong desire to see people healthy and whole. I have known and experienced extreme levels of muscular and skeletal pain and thus I have an intimate understanding of how pain propagates through the body as it increases in intensity.
Through my professional and personal experience, I have developed a novel technique of massage which I call Myokinetic Therapy (MKT)©. MKT includes various aspects of numerous massage techniques and modalities blended smoothly together to decrease musculoskeletal pain, improve range of motion (ROM) and to restore the natural homeostatic functions of the human musculoskeletal system.
I typically teach my patients as I massage because I believe knowledge is the beginning of all healing, however, if you prefer a quiet session I will happily oblige.
Effective Massage Therapy, Soft Tissue Release, and Skillful Chiropractic, Hard Tissue Release, are a perfect blending of Art and Science combined to create a Master Work of Healing Therapy. I hope you will never have to experience pain like I have; if you do, I will earnestly do my best to be a part of your healing experience here at Whole Family Chiropractors.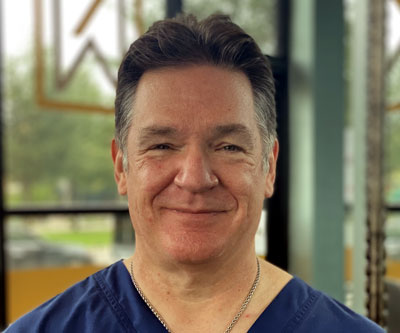 ---
Julie Wortman, LMT
Julie Wortman, LMT, comes to Austin as a transplant from Massachusetts. She has been a massage therapist since 2006 and her concentration has always towards a therapeutic approach using focused, specific work for injuries and muscle restrictions while keeping in mind the interconnection of the muscles of the body. Julie enjoys watching a client improve over the course of their sessions, and knowing she has made a difference in their lives. She is happy to join RejuvaWell Whole Family Chiropractors where she is able to use a team approach to health and healing.
When not in the clinic helping patients feel their best, Julie can be found on nature trails with her two Australian Shepherds, or cooking at home with her husband. She has also been a florist since 2004, and currently helps brides' floral dreams become reality.
---
Cathryn Camisa, LMT
As a professional massage therapist and physical therapisy assistant for over 25 years, Cathryn is holistically focused and specializes in Structural, Trager, Swedish, Myofascial and Deep Tissue clinical manual therapy.
She uses an integrative approach that blends traditional massage and advanced manual therapy with facilitated movement techniques and self-care mobilization strategies. Cathryn's skills combine traditional Physical Therapy, with advanced manual therapy training and movement-based practices, such as Tai Chi, Trager, Alexander Technique, NDT, Feldenkrais, and breathwork.
Brand new to Austin, Cathryn is so happy to have found Whole Family Chiropractors as her new home and we are lucky to have her working with us!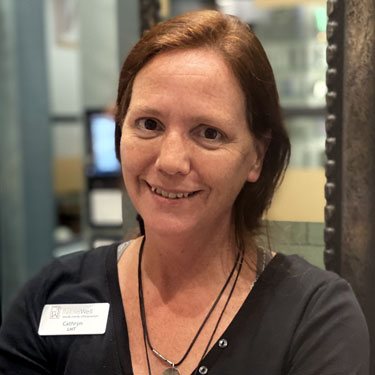 ---
Yvonne Hinojosa, LMT
Yvonne has been performing massage therapy since 1999; initially in a spa setting, but she quickly discovered how impactful appropriate therapeutic work could be. After helping some injured family members, she actively transitioned into Deep Tissue, Trigger Point and Lymphatic Massage. With 20 years if experience, she has a veritable cornucopia of integrative techniques.
Yvonne moved back to Austin from Colorado in March 2020 to be close to her family. She is so excited to find Whole Family Chiropractors, where she can work with the doctors and other therapists to augment healing.
Outside of work, her most favorite thing to do,is scuba dive in Cozumel. She enjoys volunteering for Nonprofits, like Chihuahua & Small Dog Rescue, and Mobile Blessing from the Heart, who feed the community with Trader Joe's Donations. Yvonne believes in giving back to her community by donating massages to be auctioned to raise money for nonprofits.
We are so excited to welcome her to our team. Yvonne's positive energy and healing hands are welcomed with open arms!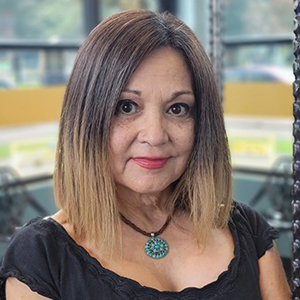 Massage Therapists at Whole Family Chiropractors | (512) 505-8500