Other Medical Services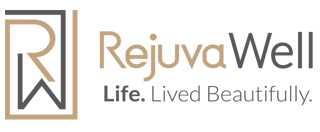 RejuvaWell is creating a nexus between internal and external choices in aging. The idea that we simply age and accept what occurs is not consistent with contemporary health and wellness care. To provide the communities of central Austin with access to excellent healthcare, we offer Concierge Medicine, Women's Health, Bioidentical Hormone Therapy and Aesthetic services. To offer a boutique customized solutions to health care in a rapidly changing environment. And most importantly, to put the patient and the doctor together like it used to be, without barriers between them and with improved access to quality care and continuity.
Changing The Way We Think About Aging
RejuvaWell is owned and operated by a Board Certified OB/GYN certified and a Chiropractor who was a primary care physician in San Francisco for 14 years. Medical staff onsite, with oversight of all spa, aesthetic and medical services. Our mission is to offer choices in how we address the effects of aging. Regenerative medicine allows people to exercise control over the internal and external aspects of physical changes. Whether you are interested in fixing the old or new knee injury that prevents you from playing golf or dancing, or just want to plump up your lips to how they originally looked, we can help. But our real goal is to offer comprehensive solutions that coordinate how people look and feel.
Merging science and technology, we offer a melding of regenerative medical and aesthetic services in the comfort of a spa environment. Making you look and feel great is our job. You decide, using technological opportunities, what you're interested in optimizing. We educate you on the options available and are happy to provide just a requested service or create a plan for the present and future.
About Us Is Really About You
You have the power to decide how you age. Aging is a journey and priorities change over time; focusing on your priorities, we can tailor solutions to individual goals. Whether you are 25 or 75, we create solutions to problems you know you have and those you didn't.
Our two nurse practitioners are onsite and Dr Smith is onsite once a week and oversees all medical procedures and services.
The Spa and skin care space addresses the outside of a person and medical offices address internal issues and mostly the two do not intersect. We have created an environment that crosses those lines and helps both pursuits yield more effective and safer results.
While we are constantly learning about new products and services, we remain committed to using proven technologies and will not add the latest and greatest until we are positive it will deliver the results we want without negative effects. Learn more about the services offered at RejuvaWell and call (512) 640-8090 to get started.

Other Medical Services