Massage & Manual Therapy in Mueller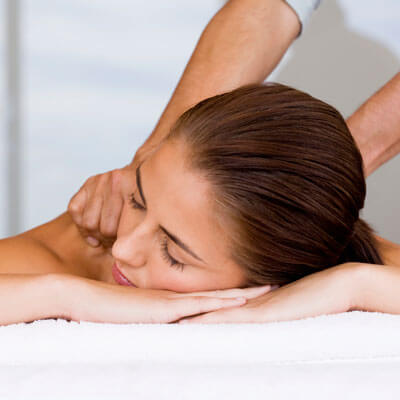 With massage therapy, you can relax, enjoy improved circulation, diminished muscle pain, greater cellular nutrition and decrease your stress and anxiety. It increases the effectiveness of chiropractic by preparing the body for adjustments and promoting free nerve flow. However, massage therapy alone is limited in application and typically reserved to soothe tight and sore muscles.
We offer Clinical Manual Therapy, which is a constellation of advanced manual massage techniques designed to not just make your body feel good, but to actually resolve myofascial issues that are contributing to pain.
The Complete Picture of Health
Muscles can cause the bones of the body to be pulled out of place. Manual therapy targets the soft tissues of the body, making it an effective complement to chiropractic care. If you're a chiropractic patient, we may recommend clinical manual therapy as an adjunct to your treatment. Our chiropractors can assess if it will be beneficial for you. You don't, however, need to be a chiropractic patient to get a fabulous massage at Whole Family Chiropractors; it just won't be coordinated with the doctors to achieve a specific result.
Our Therapists
Our experienced, hand-picked therapists continually update their education and skills; discussing techniques and cases to improve patient care. They work with the doctors, are trained to read their notes, diagnoses and X-ray notes to insure they are targeting the areas being addressed by the chiropractor. Clinical Manual Therapy may be partially or fully covered by insurance.
Our therapists are available for appointments seven days a week. Being in Mueller means it's easy to roll out of bed on a Saturday or Sunday and walk over for a treatment. Contact us to book your time for massage therapy or Clinical Manual Therapy in Mueller!
MEET OUR THERAPISTS

Massage Therapy Mueller | (512) 505-8500