Nutrition at Whole Family Chiropractors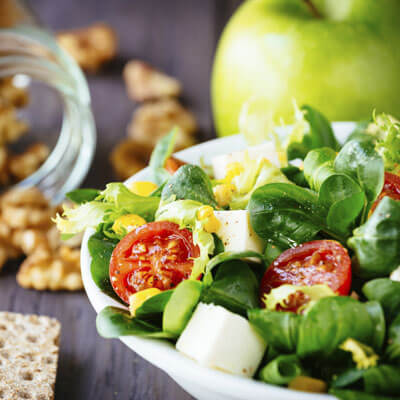 We've all heard the saying, "you are what you eat." While nobody actually turns into a potato chip or candy bar, it is true that if you put the wrong foods into your body, your metabolism won't function correctly and disease can occur. At Whole Family Chiropractors, we can help you dial in your body's specific nutritional needs. Dr. Fisher has been providing nutritional advice for patients of all ages since 2009.
On-Site Food Allergy Testing
Sometimes a food generally accepted as healthy may not be healthy for a particular individual. If you have food allergies or sensitivities, even healthy items may create inflammation in your body. Inflammation inhibits the body from functioning optimally, and can create an environment for disease to take hold.
We offer on-site testing to identify your specific food allergies and sensitivities. This is a simple finger-prick test that shows us what your body reacts to. Armed with this information, we can help you modify your diet to eliminate these foods and emphasize foods that are healthy for you.
Holistic Care
If your body is getting inflamed from the foods you eat, your chiropractic care won't be as effective as it could be. It's like putting out a fire—and then stoking up the embers again. Our comprehensive approach helps address your situation from various angles to achieve optimal results. When your body has the fuel it needs, without inflammatory agents, your chiropractic care will be more effective, and you may see better, longer-lasting results.
A Healthy Lifestyle With Fullscript
Whole Family Chiropractors has personally selected helpful supplements from Fullscript. Items can be purchased for yourself, a friend or family member. Additionally, you may search for any supplement you want.
By using Fullscript, you can ensure you have a quality product that is not expired and has a quality guarantee—all with a discount of 15% off retail shipped right to your door.
Schedule Today
Contact us today to book your first appointment. We are in-network with most insurance and offer a free, no-obligation consultation.
CONTACT US

Nutrition Mueller, Austin TX | (512) 505-8500