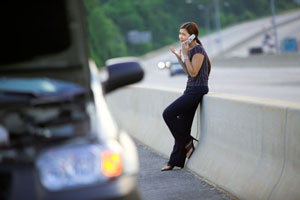 What to Do in an Auto Accident
Even the best drivers are subject to automobile accidents. Therefore, everyone should know what steps to take immediately following an accident to protect the life, limb, property and legal rights of those involved. There are steps to take if you are have been in an accident with another vehicle or a pedestrian:
1. Stop your car
Never leave the scene of an accident that you or your car are involved in. No matter how slight the collision, if you fail to stop, you may subject yourself to criminal prosecution even though the accident was not your fault. Stop your car as soon as possible without further endangering any person or property and without obstructing traffic. Do whatever is necessary to warn oncoming traffic and prevent further accidents.
2. Assist the injured
If possible, have someone call an ambulance or doctor at once if anyone has been injured.
3. Call the police
Police officers are trained to handle any situation that may arise after an accident. When the police officer arrives, tell him or her briefly the basic facts. Find out from the investigating officer how to obtain the police report of the incident. This information may help you if a liability claim is made.
4. Identify the driver
Obtain the other driver's name, address and registration number of the vehicle that he or she is driving. Also ask to see their driver's license. If possible, obtain the name of the insurance companies and the policy numbers covering the other car(s) in the accident. Under Vehicle Code Section 16025, the other driver must give you their insurance information or face a fine of up to $250 dollars plus penalty assessments.
5. Witnesses
Obtain names and addresses of all passengers in all cars involved in the accident, including eyewitnesses. Attempt to get a statement as to what happened and have the eyewitness, if they will, write it down at the scene. Don't rely upon the police officer to get all the names or for the witnesses to hang around until the police arrive.
6. Take notes and PHOTOS!
Make your own written notes on all significant circumstances concerning the accident. Take pictures of your vehicle and the other vehicles involved.
7. Comments
Do not comment on the accident. Keep your notes and information strictly to yourself. Admit nothing and sign nothing, even if you think you're wrong. You may learn later that you were not in the wrong or that the other driver was equally responsible.
8. Get treated
If you're injured, don't refuse help at the scene of the accident. Remember that serious and costly injuries are not always immediately evident because the body "numbs" injured areas immediately after a trauma. Get medical attention as soon as possible after an accident and ask your passengers to do the same.
9. Consult with an attorney
It's recommended that you speak to a lawyer before giving any statements. Remember, until the victim of an automobile accident retains an attorney, the insurance company generally knows that the person they are dealing with is not currently represented and may be likely to offer fair compensation.

What to Do in a Auto Accident | (512) 505-8500